Why Pocahontas Slots Is A Natural Fit In Today's Casino Genre
It's been a few years now, but you may remember our Pocahontas Slot HTML5 game, first introduced back in the spring of 2014. This was a lighthearted, fun-filled slot arcade built with fairly standard game mechanics but made special via engaging visual elements. It called to mind the classic tale of Pocahontas without being too dry or historical, and ultimately provided a passively pleasant atmosphere in which to play a slot machine game.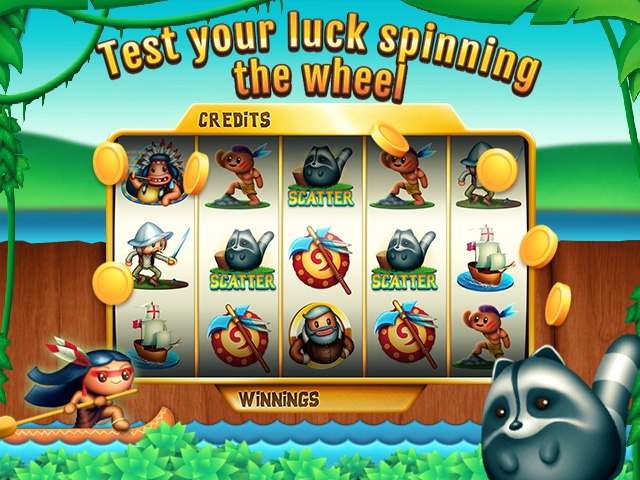 We call this game back to mind now simply to observe that it may in fact have been ahead of its time. Taking another look at the game in the context of the online casino arcade industry that has blown up with help from trendsetting UK platforms, Pocahontas Slots may in fact be a perfect fit.
The clearest reason why is that lighthearted history has actually materialized almost as a genre unto itself in slot gaming on those UK platforms. Through its game selection, mobile compatibility, and pay-by-phone bill deposit options, AndroidSlots UK has become one of the more impressive gaming hubs in the business today. And if you look through this site's offerings – which reflect much of the broader state of online slot gaming – you'll find numerous examples of playful historical themes.
There are games involving Ancient Egypt, there's a very popular Arabian Knights game, there are titles about the gods of Greek mythology, and so on. There's even an extremely well-regarded title called Gonzo's Quest specifically about exploring the New World. And as many know, the story of the real-world Pocahontas is actually tied to an Englishman named John Rolfe, who lived in Jamestown – the first permanent British settlement in the New World. So, if the UK's slots have embraced other exploration titles already, why wouldn't Pocahontas Slots, with its vague connection to English colonization specifically, thrive as well?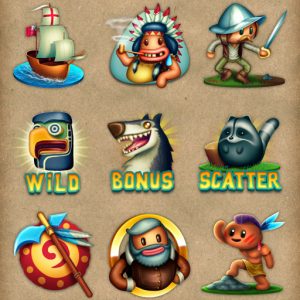 In a similar vein, there's also a clear focus on what are essentially cartoon characters in some of today's biggest slots. This is not to suggest actual cartoon characters so much as just animated interpretations, meant to be fun and to establish their own personae rather than to represent any sort of realistic interpretation of a human being or a real historical figure. Consider the game Taco Brothers, for instance, presenting a sort of classic duo, one cartoonishly tall and thin, the other similarly short and squat. Or, to get back to the aforementioned game about exploring the New World, consider Gonzo, a short semi-caricature of a Spanish Conquistador who's become – arguably – the slot world's most famous character, on UK sites or elsewhere. In the simplest sense, the character design for Pocahontas Slots fits with these trends as well.
Lastly, it's also of note that so many of today's popular slots serve as reminders, to people of a certain age, of films they might have watched as children. For instance, the 1993 version of The Three Musketeers sometimes ranked as the best of many adaptations holds a place in the hearts of many of the same people who grew up on classic Disney animated films – and now there is a popular Musketeers-themed slot. On some sites there are even direct adaptations, like Yggdrasil's Beaty and the Beast slot. Naturally, a slot based on Pocahontas would suit the same audience these games are already playing to.
All this is to say, perhaps it's time for another look at this 2014 creation! It's become clear in the years since it was first created that it's a perfect fit for today's online casinos.